It is necessary to put the received knowledge into practice. There are 8 practical tasks (over 50+ games) in this course which will help you to understand and remember the ideas of the course better.
The training program has a detailed explanation on what and exactly how you should do the practical tasks.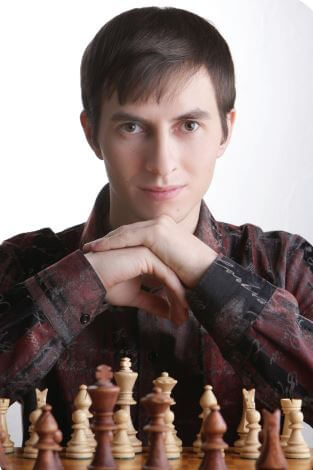 Igor Smirnov
Igor Smirnov is a chess Grandmaster, Chess Coach, and holder of a Master's degree in Psychology.
He's the founder of the "Remote Chess Academy" company that has helped thousands of students worldwide to improve their chess results.
GM Smirnov has developed lots of chess video lessons, articles, webinars and training courses, including the famous courses "The Grandmaster's Secrets", "The Grandmaster's Positional Understanding", and "Calculate Till Mate".