About This Course
"All that matters on the chessboard is good moves", Bobby Fischer used to say. But how do you find them?
There's great pressure on a chess player. The clock's ticking, people are counting on you. You look at the board, your pieces, the enemy forces… and you have to come up with something. One mistake could make you lose the game on the spot or have you struggling to defend a passive position for the next 50 moves.
Success or failure, death, or glory… it all rests on the decision you make now. Better make it a good one!
Drawing on years of experienced coaching club players (1600-2300 ELO), Davorin has identified the 9 types of decisions that players have to make in real games.
He explains the errors in thinking that lead to mistakes at these critical junctures… and gives you easy-to-follow processes for getting them right.
Why Was This Course Created?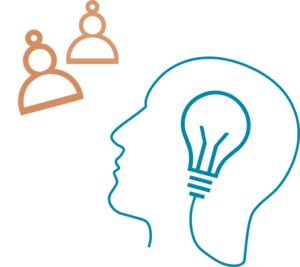 The goal of this course is to help you make better decisions in your games and avoid some typical mistakes.
My motivation for creating this course were the mistakes in decision-making found in my students ―club players rated in 1600-2300 FIDE rating range.
In their games, I have noticed typical patterns in the way they make decisions and types of mistakes they make.
Another important point is that when you analyze your game with the engine, everything seems clear in hindsight. However, an engine does not tell you why exactly you made a mistake (and what caused it), what was wrong in your decision-making process, and how to improve it.
Key topics covered in this course
Strategic decisions chapters
Chapter 1: Piece Exchanges
Chapter 2: Avoiding Simplification
Chapter 3: Strategic Pawn Structure Decisions
Chapter 4: Strategic Pawn center Decisions
Chapter 5: Positional Transformations
Chapter 6: Piece Deployment
Concrete decisions chapters
Chapter 7: Awareness of opponent's resources
Chapter 8: Critical moment
Chapter 9: Endgame technique
Notable Sub-topics
Good vs bad piece exchange to win material
Transition from middlegame to endgame
Psychological trap on simplifying the position
Changes in the pawn structure
Control of the center with your pawns
Central tension
Whether to keep the center open or close it
Weigh between two positional (dis)advantages
Weigh between material and positional factors
Neglecting development and its consequences
Need to take the opponent's next move seriously
Prophylactic thinking
Tactical oversights and blunders
Take the initiative
Draw offer by a higher-rated opponent
Make sense of a double-edged position
Endgames are full of critical moments
Basic endgame techniques
Importance of playing actively
Imagine the difference it would make to your game, if every time you had to make a decision, you got it right.
THE GOALS OF THE COURSE ARE
1. Improving Awareness
Improving awareness of typical mistakes that await a club player –sometimes just being aware of the kind of decision that you are about to make helps you make the right decision.
2. Identifying Your Own Weaknesses
Identifying your own weaknesses in these areas and working on them.
3. Learning Some New Ideas and Strategies
Learning some new ideas and strategies when it comes to decision making.
This is a unique training program that teaches you how to play better chess by making better decisions!
The Best Content out There!
This course was created by one of our partners: The Chess World
We only choose what's best for your improvement!
About the Author
GM Davorin Kuljasevic
Grandmaster and FIDE trainer, rated 2562 FIDE, 34 years old. Born in Zagreb, Croatia. Currently living in Plovdiv, Bulgaria.
4th in World Youth U16 in 2002 and winner of international tournaments SPICE Spring 2011, Zupanja 2011, Mediteran 2011, Split 2013, Castelfranco 2014. 1st place with the Croatian national team in 2004, 2013 and 2017; US Chess league: 1st place in 2007 and 2008 with Dallas Destiny; multiple winner of the Croatian cup and 1st league with teams 'Mladost' Zagreb and 'Liburnija' Rijeka.
14 years of coaching experience with notable students like IM Jadranko Plenca (2017 European U18 runner-up), IM Sankalp Gupta, IM Dante Beukes (2019 African U18 Champion). Currently coach of Finland men and women national teams. Junior chess coach in Dubai chess and culture club from 2015-2017, where he received the FIDE Trainer (FT) title in 2016.
Author of the book 'Beyond Material'. Editor-in-chief of 'Sahovski glasnik' (Chess Herald), the official monthly chess magazine of the Croatian Chess Federation from 2013 to 2015. In 2014, host of the TV show 'Sahovski Komentar' ('Chess commentary') on the Croatian National Television, aimed at popularizing chess among chess enthusiasts and a broader audience.
This course includes:
10.4 hours on-demand video
30-DAY MONEY-BACK GUARANTEE
COMMENTED GAMES FOR PRACTICE
AVAILABLE FOR DOWNLOADING
ACCESS ON MOBILE, DESKTOP, TABLET
Learn Anywhere, Anytime and on Any Device
The courses can be accessed on ANY device (even non-Windows devices).
Video lessons, chess games, exercises, documents, all are there for you.
You can study RCA courses online or download them.
Video Lessons
Lesson 1: Introduction and Piece Exchanges 1

00:34:00
Lesson 2: Piece Exchanges 2

00:32:00
Lesson 3: Piece Exchanges 3

00:35:00
Lesson 4: Avoiding Simplification 1

00:26:00
Lesson 5: Avoiding Simplification 2

00:28:00
Lesson 6: Strategic Pawn Structure Decisions 1

00:21:00
Lesson 7: Strategic Pawn Structure Decisions 2

00:27:00
Lesson 8: Strategic Center Decision 1

00:37:00
Lesson 9: Strategic Center Decision 2

00:33:00
Lesson 10: Positional Transformations 1

00:24:00
Lesson 11: Positional Transformations 2

00:25:00
Lesson 12: Piece Deployment 1

00:27:00
Lesson 13: Piece Deployment 2

00:27:00
Lesson 14: Awareness of the Opponent's Resources 1

00:39:00
Lesson 15: Awareness of the Opponent's Resources 2

00:36:00
Lesson 16: Awareness of the Opponent's Resources 3

00:31:00
Lesson 17: Critical Moment 1

00:41:00
Lesson 18: Critical Moment 2

00:39:00
Lesson 19: Endgame Technique 1

00:25:00
Lesson 20: Endgame Technique 2

00:34:00
Customers Who Bought This Item Also Bought
What you'll learn
30-DAY MONEY-BACK GUARANTEE
UNLIMITED ACCESS
COMMENTED GAMES FOR PRACTICE
AVAILABLE FOR DOWNLOADING
ACCESS ON MOBILE, DESKTOP, TABLET