About This Course
The Nimzo Indian Defense is one of the most valuable openings to learn.
You are not learning just an opening… The Nimzo teaches you true chess strategy!
But beware, because this course is not for passive players…
Both quiet and aggressive players can find here enough to learn for playing the Nimzo with doubled pawns and with both colors in any style.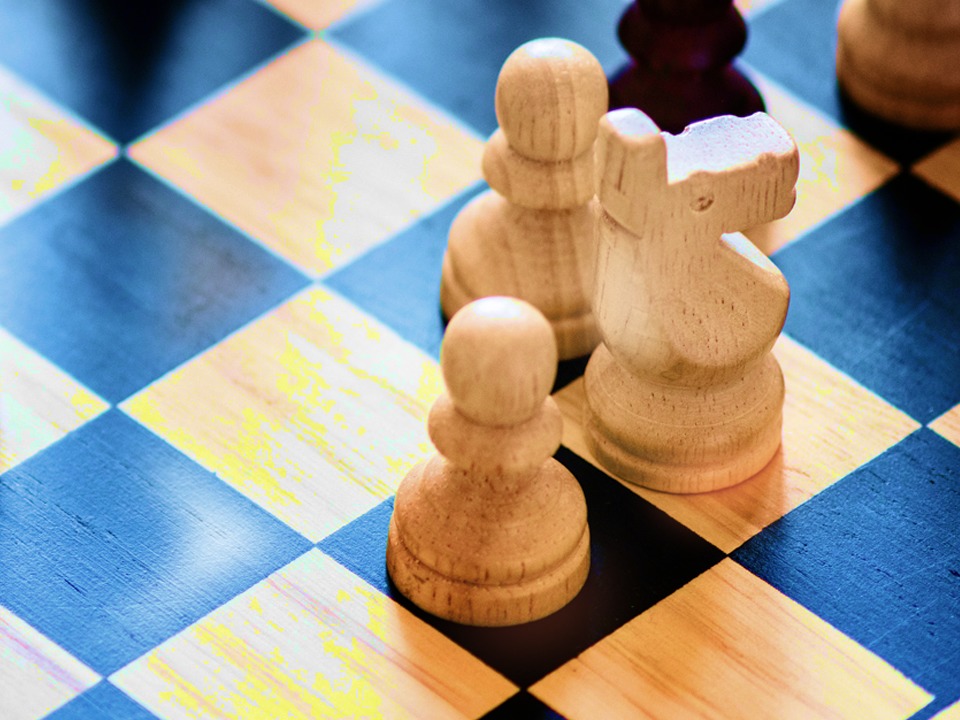 It teaches you how to play with BOTH colours (White and Black)
It is NOT about memorizing but mastering several main ideas in the Nimzo
It teaches not only ideas in the Nimzo, but recurring methods on how to play with and against doubled pawns, hence IMPROVING YOUR STRATEGIC UNDERSTANDING
It is designed for BOTH quiet and aggressive players, as it covers how to approach this pawn structure in different playing styles
It deals with important attacking and defensive ideas, including how to play with an uncastled king
Powerful Practical Tasks
It is necessary to put the received knowledge into practice. There are 3 practical tasks (over 50+ games) in this course which will help you understand and remember the ideas of the course better.
The training program has a detailed explanation on what and exactly how you should do the practical tasks.
The practical part contains special videos with instructions and guidance in order to help you solve the tasks.
About the Author
GM Robert Hungaski
He is a professional chess player and coach from the United States, born in 1987 in Stamford (Connecticut).
At 13, he decided to become a chess professional. When he was 18, he was awarded with the International Master title. Following several years on the tournament circuit, he began training with GM William Lombardy, to get the Grand Master title at 2012.
He is an active player with 2514 ELO, but has concentrated mostly on coaching. He is a FIDE Senior Trainer and official coach for the U.S. Chess Federation at international competitions (such as the World Youth, World Cadet and Pan-American Championships), as well as a recurrent Resident GM at the Saint Louis Chess Club.
Medals and trophies all over the world he has gained, not only as a player but with his coached teams. GM Hungaski has been coaching teams in different countries.
This course includes:
3.3 hours on-demand video
30-DAY MONEY-BACK GUARANTEE
COMMENTED GAMES FOR PRACTICE
AVAILABLE FOR DOWNLOADING
ACCESS ON MOBILE, DESKTOP, TABLET
Learn Anywhere, Anytime and on Any Device
The courses can be accessed on ANY device (even non-Windows devices).
Video lessons, chess games, exercises, documents, all are there for you.
You can study RCA courses online or download them.
Video Lessons
Lesson 1 – 4.a3 Variation – Black's aggressive approach: Part 1

00:21:00
Lesson 2 – 4.a3 Variation – Black's aggressive approach: Part 2

00:21:00
Lesson 3 – 4.a3 Variation – Black's solid approach: Part 1

00:17:00
Lesson 4 – 4.a3 Variation – Black's solid approach: Part 2

00:21:00
Lesson 5 – 4.e3 – Rubinstein system: Part 1

00:28:00
Lesson 6 – 4.e3 – Rubinstein system: Part 2

00:11:00
Lesson 7 – 4.e3 – Rubinstein system: Part 3

00:15:00
Lesson 8 – 4.e3 – Rubinstein system: Part 4

00:18:00
Lesson 9 – 4.f3 Variation – Part 1

00:24:00
Lesson 10 – 4.f3 Variation – Part 2

00:18:00
Customers Who Bought This Item Also Bought
What you'll learn
4.5 hours on-demand video